State Spinal and Scoliosis Service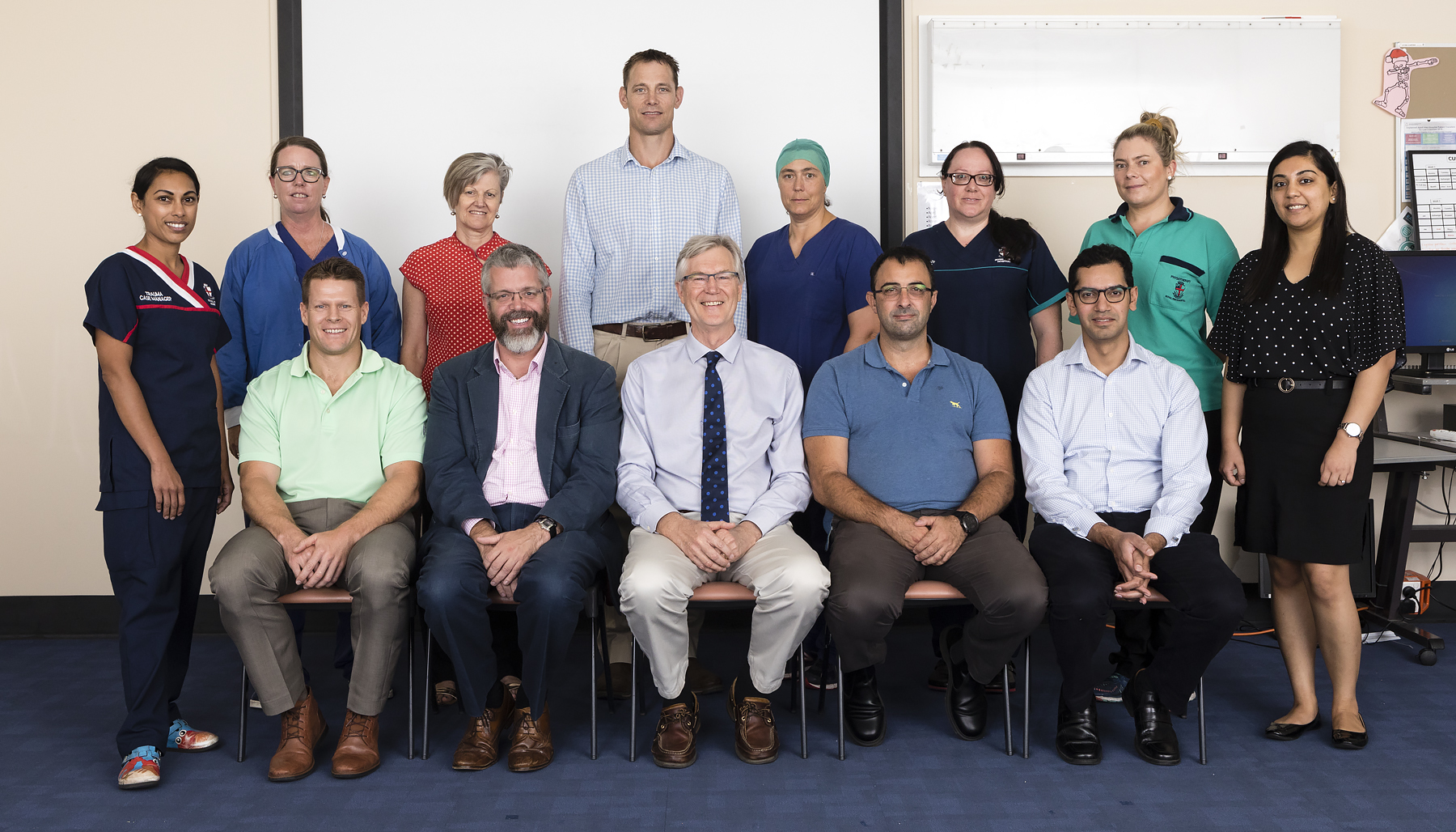 The State Spinal and Scoliosis Service comprises the Spinal Injuries Unit and the Scoliosis/Spinal Deformity Unit. The service is based at Royal Perth Hospital.
There are currently four sub-specialised Fellowship trained orthopaedic spinal surgeons belonging to this service; Dr Peter Woodland (Head of Spinal Surgery), Dr David Dillon, Dr Ed Baddour and Dr Farhaan Altaf. Other members include specialised nursing staff, allied health staff, registrars and residents.
Our team of surgeons provide a 24-hour per day, seven days per week State wide cover.
In 2017/18 our team was involved with 314 spinal column injury patients admitted to Royal Perth Hospital and over the same period this included 20 spinal cord injured patients, many of whom suffered multiple injuries.
The Service is also the State centre for scoliosis/spinal deformity assessment and treatment, with weekly clinics at Goderich Street outpatient facility and with weekly operating sessions for related surgery.
Members of our department are actively involved with research, medical student and registrar training activities.
Patient Resources
Cervical and Thoracic Orthosis information sheets: