NEXUS – Human Factors Training
As part of the Royal Perth Bentley Group's commitment to delivering consistent, high quality care, and with an aim to address the current training deficiency in Human Factors and Performance in healthcare, a dedicated team has carefully adapted and developed learnings from other safety critical industries that complement the technical expertise required in the complex healthcare environment.
The result is the NEXUS Human Factors Training Program. A course aimed at educating the entire healthcare team, from medical to nursing, allied health to corporate and patient support personnel. The primary focus is to improve patient safety by minimising human error, promoting teamwork, developing leadership and improving workplace satisfaction in all areas of health service operations; creating a culture of continuous improvement across the workplace.
The NEXUS Foundational course consists of three levels, to be completed sequentially, whereby each level is built upon the previous. The course is structured to enable participants to link concepts learned across all nine modules using tools and strategies assisting translation into the work environment.
Level 1
Awareness – why Human Factors are important in healthcare.
Communication – tools and strategies to strengthen your communication.
Teamwork – understanding the pitfalls of team dynamics.
Level 2
Leadership and Followership – the importance of this training in healthcare.
Workload Management – understanding the task causes of workload.
Generational Culture – breaking down the negative stereotypes of each generation to optimise team performance.
Error Management – defining, understanding and classifying errors.
Level 3
Human Performance / Fatigue Management – learn how you can manage your biggest limiting factor in human performance.
Situational awareness – how it's built, lost and retrieved.
Automation Management – human vs technology centred design. What are the implications for the Healthcare industry?
Decision-making – intuitive and analytical. Learn a structured method for decision making.
Level 4
Coming soon. Delving deeper into error, safety culture and safety systems.

Training Sessions
Currently we do not have any new training dates planned.
However, we do intend on returning to the classroom as soon as possible.
If you would like to be notified when our new training dates are released, please feel free to contact us via our email.

How to Register
Step 1:
Select a training session date from the above link (when training dates are released).
If the session(s) are full please register for the waitlist. If a place becomes available, you will receive an email with links to register for the date you are wait-listed for.
Levels must be completed in order (1 > 2 > 3).
Step 2:
If you are an East Metropolitan Health Service (EMHS) employee you do not need to complete these forms. If you are not an EMHS employee, please complete the invoicing form relevant to your employment location (below) and register on Eventbrite.
Invoicing forms:
Step 3:
Please forward the completed form to RPBG.NEXUS@health.wa.gov.au.
Faculty

---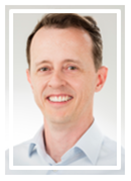 Anthony Lock
, DSM
Founding and Strategic Director NEXUS Program RPBG Royal Australian Air Force, Reserve Squadron Leader Pilot at No. 25 Squadron, Perth, Western Australia & Air Transport Pilot's License holder – Boeing 737 Domestic and International Operations.
With over 6000 flying hours on various high-performance aircraft, Anthony has extensive experience within the aviation industry. During his 25 years in the RAAF, as an engineer and pilot, Anthony developed an expertise for working with high performing teams in demanding environments – leading and training teams in Human Performance for success.
During combat operations in Iraq and Afghanistan and humanitarian/peacekeeping missions throughout Asia, Anthony saw immense value in Human Factors awareness and continues this learning in the civilian airline industry.
Anthony gave up an airline career to work full time at the Royal Perth Bentley Group as the Director of Human Performance Training and leads the Team Development & Nexus Programmes. He is passionate about working with people to achieve their best and continues his studies in Human Performance and leadership development while working with various healthcare safety groups around the country.
---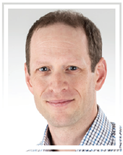 Dr Jon Spiro, MBBS BSc MD MRCP FRACP
Consultant Interventional Cardiologist, Royal Perth Bentley Group
Founding and Strategic Director NEXUS Program RPBG
Director of Catheterisation Laboratory, RPH
Clinical Senior Lecturer, University of Western Australia
During his medical training and working as a Consultant, Jon has built up a special interest in leadership and teamwork within healthcare groups and organisations. Through working with partners from other industries, such as military and aviation, Jon has developed a particular focus on improving patient safety and clinical efficiency.
In addition to working as a fulltime Interventional Cardiologist and Senior Clinical Lecturer at UWA, Jon is also the Clinical Lead for the Team Development Programme at RPBG.
This initiative works with healthcare teams to improve teamwork, leadership, and ultimately patient safety while equipping healthcare workers with specialist training in communication, situational awareness, threat and error management and decision-making.
---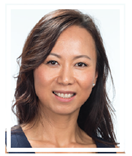 Dr Thy Do, BSc (Hons) MBBCh (Hons) FRCA FANZCA
Consultant Anaesthetist, Royal Perth Bentley Group
Operational Director NEXUS Program RPBG
Secretary of SAS (Safe Airway Society), Australia and New Zealand
Founding Director Ready, Steady, Gas! SIM A Human Factors Course, UK
Simulation Instructor (ALS2, SimStart WA, ATTAAC)
After graduating from Cardiff University, Thy completed her anaesthetic training in the West Midlands, UK. Her passions include airway management and simulation training with a focus on human factors. She developed and implemented a regional human factors training day in the UK for senior anaesthetists, blending HF and simulation based on the RCoA ANTS framework. Thy is faculty for WA Department of Health pre-approved Train The Trainer (TTT) simulation instructor course; SimStart and faculty for national simulation course ATTAAC (Advanced Technical and Teamwork training for Anaesthetic Airway Crises). She is also a formal instructor in CICO (Can't Intubate, Can't Oxygenate) Rescue techniques, teaching at airway workshops and TTT courses on a national and international basis.
Thy continues her extensive involvement in regular inter-professional team training locally and nationally. She is actively working with other like-minded individuals to further integrate the science of Human Factors into Healthcare seeing the benefit for both patients and staff. Thy is a member of the Clinical Human Factors Group, UK and Healthcare Ergonomics SIG Committee for the Human Factors and Ergonomics Society of Australia (HFESA).
"Awareness is the first step to improve our Human Performance as human factors (HF) can neither be avoided nor eliminated. I have been subject myself to the pitfalls and fallibility of HF affording me lessons which have been both sobering but extremely valuable. My friend's sister, a trainee doctor driving home from night shifts was involved in a serious car crash and suffered a brain injury with serious consequences. This is just one example where I realised how important managing HF is. We need to understand ourselves and the team around us. What strategies can we adopt to better manage the personal and professional challenges we face at work? My understanding of HF continues to deepen as time goes by. Healthcare is complex. The more of us in the team with a shared language and understanding, the better equipped we are to care for ourselves, our colleagues and most importantly, our patients. I hope you will jump on board with us!"
---

Dr Sumit Sinha-Roy, MBChB (Hons) BSc (Hons) Sports and Exercise Medicine, MRCP, EMPA (in progress)
Deputy Director Clinical Services Royal Perth Bentley Group
Medical Advisor, Institute of Health Leadership, Department of Health, WA
NEXUS Advisor
"My interest in Human Factors (HF) stems from seeing first hand through my training in acute medicine and ICU, how critical these skills are to deliver safe patient care. The term HF is almost a misnomer - The skills learnt and knowledge gained not only improve your individual performance but enhance your technical skills and ability to work within a team. Therefore HF is vital! The NEXUS programme helps to breakdown what HF is and what I most enjoy is the diverse groups who come to each of the sessions. It's fantastic that we can all share our experiences, learn together, and truly embody the notion of one hospital and one team, and share a common language through a better understanding of HF"
---

Tanya Douglas, Bsc Nursing, PGDip Clinical Nursing (Intensive Care and Nursing Education), PGCert in Leadership and Management (Leading Great Care)
Senior Project Officer RPBG and EMHS
NEXUS Courseware, Project and Educational Development Officer
With 25 years of experience in the Health Industry, including 20 years as a Nurse in the: Emergency Department (ED), Intensive Care Unit (ICU) and State Major Trauma Unit, and four years' experience in the Safety and Quality Risk Manager role, including oversight of clinical incident investigations, and serious adverse events (SAC1). Tanya has a wealth of knowledge around human interaction, behaviour and learning, and the impact Human Factors can have on our healthcare teams and safety.
"Commonly outcomes from clinical incident investigations typically include changing policy, and educating staff, both of which are well known to have limited impact in changing human behaviours. After working closely with human factors expert and Director of Patient Safety& Human Performance (Tony Lock) I have extended and really built on my knowledge of non-technical skills specifically in the clinical incident investigation space. This in turn provided me with an excellent opportunity to see, and better understand the direct impact that non-technical skills can have on healthcare safety and quality. Shifting our focus from an incident retrospectively occurring to the potential of an incident occurring (Threat and Error Management), getting on top of the error curve and broadening our focus, taking into consideration human factors, we can create more meaningful outcomes in incident management and improve both employee and patient safety."
---

Dr Adam Howard, MBBS FCICM
Consultant Intensivist, Royal Perth Bentley Group and Armadale Health Service
Consultant Hyperbaric Physician, Fiona Stanley Hospital
NEXUS Facilitator
Simulation Instructor
Adam's interests include simulation training, airway management in the critical care environment, tracheostomy care, staff wellness and mentoring. Adam has developed a number of inter-professional simulation courses within RPBG.
Over the past few years I have grown increasingly interested in non-technical skills within healthcare. Patient safety is paramount; working in high acuity areas throughout my career, I have seen how stressful situations can change the inter-professional workings of 'the team'. Focusing on Human Factors helps to strengthen and unify the 'team' approach of caring for patients and supports staff wellbeing. The NEXUS course is a great introduction into the multi-faceted understanding of human factors, and is applicable to all healthcare workers. I really enjoy meeting the diverse participant groups, listening to their voices and experiences. It continues to deepen my understanding and passion for HF in healthcare, bringing about positive changes for patients and staff alike.
---

Dr Diane Dennis, PhD FHEA GradDip (Health Admin) BAppSc
Simulation Co-Lead, Senior Lecturer, Faculty of Health Sciences, Curtin University
Senior Physiotherapist, SCGH
NEXUS Facilitator
Di has worked at Curtin University since 2014 and has been involved in establishing the Midland campus simulation-based learning and teaching infrastructure. She represents Curtin on WA Health's Clinical Simulation and Training Advisory Network (CSTAN) Committee. With a clinical background in physiotherapy, she is co-appointed at SCGH where she is a researcher within the Intensive Care and Physiotherapy Departments. She is a previous Chair and now committee member of the Human Dimensions of Simulation Australasia Committee; she is a committee member of the Australian Society for Simulation in Healthcare (ASSH), and an invited reviewer for the journal "Advances in Simulation". She has been a SimStart Faculty member since the group formed from
the alumni of first Centre for Medical Simulation's 'Simulation as a Teaching Tool' Simulation Instructor Training Course' in Perth in 2015.

"I am passionate about interprofessional practice and human factors within the healthcare domain, and I think we have a lot to learn from other industries. Whilst patient safety underpins much of what we are doing in the space, I am also particularly interested in the psychological safety of both the people who deliver healthcare services and those who deliver education to healthcare service providers, including during 'train-the-trainer' courses. I aspire to uphold the fundamental ethos of the Centre for Medical Simulation's 'Basic Assumption', of mutual respect in order to gain shared understanding and optimise performance
."
---

Dr Alexandra Carle, BSc MD
Anaesthetic Registrar, Royal Perth Bentley Group
NEXUS Facilitator
During her previous career as a professional road cyclist in Australia, North America and Europe, Alex developed a strong understanding of the role that Human Factors play in high performing teams.
Alex has brought this knowledge into healthcare and is passionate about using her experience to improve patient outcomes. Alex is particularly interested in the role that Human Factors play in the critical care environment, specifically how Human Factors awareness can improve performance in high-pressure environments. Through her role as a NEXUS Facilitator, Alex hopes to share her knowledge and enthusiasm for Human Factors with other healthcare professionals.
---

Dr Carolyn Neil, MD BSc
Resident Medical Officer , Royal Perth Bentley Group
NEXUS Facilitator
After completing her family, Carolyn returned to study in 2010, working towards both her Bachelor of Science through ECU, and her Cert IV in Anaesthetic Technology through TAFE whilst still raising her children. After graduating from TAFE and continuing with a BSc, Carolyn was asked to be a lecturer and commenced lecturing for the Sterilisation Technician course, whilst also working as an anaesthetic technician both at a day surgery and Hollywood Private Hospital. Carolyn continued working in anaesthetics throughout medical school. Currently Carolyn is working as an Intern at Royal Perth Hospital, while completing her Graduate Diploma in Health Professions Education. She is also completing her train the trainer to become part of the NEXUS faculty as a facilitator.
"My core belief is that it is important to acknowledge the role non-technical skills play in safety. The key to this is an understanding of human factors, so that rather than designing systems and demanding or expecting people to work within them without error. We need to work towards understand the reasons for errors and failures in order to develop systems, so individuals are better able to navigate these very real human frailties."
---
Faculty in Training

Sophie Davey, BSc Nursing
Registered Nurse, Covid Clinic, Royal Perth Bentley Group
NEXUS Facilitator in Training
Sophie is an AHPRA board-certified Registered Nurse with specialty training in trauma and emergency nursing, currently working in ICU. She has obtained her Bachelor in Nursing in 2011. Sophie has advanced skills in leadership and team initiatives, with a back ground in the military for the Australian Army as a Nursing Officer. Sophie has a passion for health and wellness, CrossFit and outdoor activities with her German Shepherd Max, who volunteers with her at K9.
"My experience and passion for Human Factors began when I joined the army. As I advanced in my career in Healthcare, rotating through ED, theatres and currently intensive care, my knowledge and passion grew as I started to link the importance of my learnings from the military to Healthcare. Attending NEXUS has re-ignited my passion and solidified my knowledge in this area. I am excited to join the NEXUS Faculty to be able to help my colleagues better integrate Human Factors into their daily interactions with their team and patients."
---
Erin Bridson, Bsc Nursing, PGCert Clinical Nursing (Intensive Care)
Staff Development Nurse, Intensive Care Unit, Royal Perth Bentley Group
NEXUS Facilitator in Training
Erin has 20 years of nursing experience within regional, remote and tertiary level hospitals, with a primary focus on critical care. Erin works within RPH ICU as a clinical nurse and a staff development nurse with an interest in interprofessional education, simulation training and critical care delirium.
"Within my dual roles, I develop and encourage interprofessional education for Intensive Care Staff. There is a powerful force associated with an effective team, one where the synergy of teamwork provides best outcomes for healthcare professionals, patients and their families. The critical care environment is frequently an unfamiliar and confronting place to work. Provision of HF education allows the interprofessional team to develop a team culture that supports all level of staff. Within my experience of developing and facilitating multiple interprofessional education sessions, I have discovered that incorporating HF education is essential to providing holistic health professional education. I am excited to be part of the NEXUS team and provide HF training for all healthcare professionals."
---

Karen McKenna, MBBS, FACEM, AFCHSM
Emergency Medicine Physician, Bunbury Hospital
Senior Clinical Advisor, Patient Safety Surveillance Unit, Department of Health
NEXUS Facilitator in Training
Karen is an emergency medicine specialist who was worked in almost every State and Territory of Australia over her long career. She's currently based part-time at Bunbury Hospital, and part-time in Perth where she works as a Clinical Advisor at the Department of Health for both the Patient Safety Surveillance Unit and the Office of the Chief Medical Officer. Her passion for human factors in healthcare has led her to take on a role with the NEXUS Faculty in addition to her other roles./p>
"I think my interest in human factors long predates my professional involvement in patient safety in health. I'm endlessly fascinated by how the human brain works and with how complex organisations work. Over the years I've come to see that the most important factor in patient safety is the safety and wellbeing of the workforce providing their care, and I'm really excited to become a part of the NEXUS Faculty so I can work to share this approach more widely throughout WA Health.
---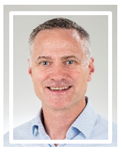 Richard Clark, MSc (Manips), BSc (Hons) Physio, PG Dip PSM, Prosci Certified Change Practitioner, GAICD.
Project Manager, Royal Perth Bentley Group
NEXUS Facilitator in Training
Richard is passionate about developing innovative solutions to complex system level healthcare issues. Richard spent 12 years in the Royal Navy as a Clearance Diver where he witnessed both the great and not so great aspects of human factors and human performance. He worked clinically for ten years as a musculoskeletal physiotherapist before becoming a project manager.
"Participating in the Nexus program has sparked a real interest in human performance and human factors and what role this has to play in healthcare. I have been able to draw upon the learnings from Nexus and factor the human aspect into developing more sustainable solutions. I am thrilled to have been excepted as a Nexus Facilitator. I hope this experience will help enrichen my knowledge and also enable me the opportunity to learn from our future participants of the program."
---

Melody Birrell, B. Sc (OT) Grad Dip. CMH, Advanced Project Management, Transformational Leadership Training. Synergy Yoga Teacher and Yoga Therapist.
Community Development Officer, Royal Perth Bentley Group
NEXUS Facilitator in Training
Melody originally trained as an Occupational Therapist. Over the last 22 years Melody has worked as a mental health service coordinator, senior clinician, lecturer/trainer, project manager and community development specialist. In these roles she has provided gap analysis, based service innovations that have supported improved mental health outcomes for the most vulnerable and marginalised groups in regional, remote and Metropolitan Western Australian communities.
Melody's professional focus has been on improving the technical, relational, team communication and open dialogue skills that assist improved clinical competency and lessens human errors for mental health practitioners. Melody's drive is influence future and current mental health frontline staff, lived experience consultants and the broader community's ability to respond positively to life changing events and circumstances via experiential education.
"Becoming part of the NEXUS faculty is a natural progression for me that means I can be part of directly influencing how we educate all mental health practitioners, consumers, carers and interagency partners that have a role to play in reducing human error in Mental Health Services. I have had first hand experience of how we motivate staff via both large scale symposiums, direct life and health coaching strategies and professional mentorship relationships. I am interested in how we can apply NEXUS tools for Mental Health Volunteers, executives and staff champions to improve collective co-design approaches to service improvements. I am keen to be part of the faculty that enhances the technical human factors skills of our workforce to prevent avoidable loss of life or disability for mentally unwell or distressed consumers and carers."
---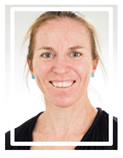 Phip Hughes, BSc Paramed, BSc Sports Sc
Clinical Support Paramedic & Special Operations/USAR Paramedic
AUSMAT Team Member
NEXUS Facilitator in Training
Phip has been working as a Paramedic with St John Ambulance WA for 13 years. Obtaining a Bachelor in Paramedicine in 2009 and currently undertaking a Postgraduate in Specialist Paramedic Practice (Intensive Care). She has performed various leadership roles with St John WA in education and training and in her current role. In 2018 Phip was the first female Paramedic to be accepted into the St John WA Special Operations and DFES USAR team and in 2020 was very humbled to be a recipient of the Council of Ambulance Authorities Women in Ambulance award. Prior to being a Paramedic, Phip developed sound foundations for leadership and teamwork in her previous background as an expedition guide in Europe and during her time teaching Outdoor Education to hundreds of high school students in the wild corners of WA!
"My interest in non-technical skills in prehospital care has grown following my involvement in the education and training of new ambulance officers and in particular, the recent improvements in how we conduct OHCA CPR. I was highly involved in the training of the High Performance CPR Principles to the St John WA cohort and during this training came to realise there is a significant gap in our understanding of how human factors play a pivotal part in our performance and more importantly safety. By creating better leadership in high stress situations and by broadening our focus, our teams were able to reduce unnecessary "noise" and bring about a sense of calm to a scene. If all teams in healthcare have a shared understanding of human factors, the better equipped we will be to achieve the outcomes we strive for."
---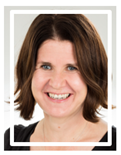 Beth Denniston BSc Nursing (Comprehensive, New Zealand), Grad Dip Critical Care Nursing,
BSc Paramedicine, Masters Intensive Care and Retrieval Paramedicine (in progress)
Clinical Support Paramedic and Ambulance Paramedic (St John WA)
Beth began her career in healthcare as a registered nurse at Royal Perth Hospital, working in Intensive care and the Emergency Department before transitioning to prehospital care as a paramedic. Beth's paramedic journey has included both on road paramedicine as well as a secondment to the Clinical Support Paramedic role. Beth has found working in prehospital care provides a gold mind of unpredictable situations fraught with cognitive complexity.
"We work as solo operators through to dynamic teams, both out of hospital and alongside our multi-disciplinary colleagues. As paramedicine evolves with our new registered status it is timely to encourage excellence in our non-technical skills with education and practice of human factors being the gateway. I have been a part of the healthcare continuum for a generous amount of gray hairs and I am excited to find myself in a position to share my experience (both good and bad) in this arena. The NEXUS course is the perfect opportunity to learn alongside a great mix of people while walking away with a new consciousness of our own effects both on the teams we work with and ultimately the great care we give our patients."
---

Steve Swanson, MBBS, FANZCA, DipRACOG, FRACGP, Dip Clin US
Consultant Anaesthetist, Royal Perth Bentley Group
NEXUS Facilitator in Training
Steve spreads his professional time across both the public and private sector. His interests in Human Factors began as a Simulation Fellow at Royal Perth Hospital and the University of Western Australia. He is also a current ALS2 instructor.
"I feel that attention to Human Factors is the icing on the cake. We are all trained to perform tasks to a very high standard. We often don't consider the environment we are in whilst performing these tasks and how this may affect the quality of care we deliver. That is why I wanted to be involved with NEXUS. My desire is to help others continue to strive for improving care by considering the role of non-technical skills in their workplace."
---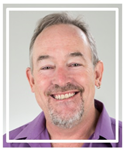 Dene Olive, BSc Nursing, PGCert in Nursing Leadership and Management
Nurse Unit Manager, Ward 2K and The Mental Health Emergency Centre
NEXUS Facilitator in Training
Since graduating in 1999 Dene's career has been at Royal Perth Hospital with the exception of a few years at Rockingham General and St John of God (SJOG) Murdoch. Dene was lucky enough to experience working in the UK for three years basing himself in Edinburgh and Plymouth. This experience provided him the opportunity to compare health systems and learn what works, bringing these learnings back with him to Perth. These years helped mould his career and gave him the confidence to tackle workplace challenges.
Three years ago Dene was provided the opportunity to further his career and knowledge base by commencing work as the Nurse Unit Manager of Ward 2K in the Mental Health Division. He has subsequently opened the Mental Health Emergency Centre (Oct 2019) and is part of the commissioning on the Mental Health Unit (due to open in early 2022). Dene understands the need for respect and kindness in healthcare and says treating people how you would like to be treated should be the cornerstone of everything we do.
"Being kind to each other and our patients helps improve staff morale, which in turn helps improve the quality of our patient care. It also makes work a lot more fun. Understanding the HF around why we make mistakes and looking at strategies to help prevent them, will not only improve the care we deliver to our patients, but will have a huge positive impact on us as clinicians. No one comes to work to make mistakes, but we all do, these can impact on both our professional and personal lives. Looking at HF like fatigue management and putting strategies around reducing it is a great start to making our lives, and the lives of the people we care for, better and safer."
Feedback and Testimonials
It's always encouraging to hear how the NEXUS training is making a positive impact in the healthcare industry! Have a read below of our favourite anecdotes we have received on the cultural influences and organisational changes being made across healthcare, in both clinical and non-clinical environments.
---
"Roger that", "MVA rollover, x3 patients, unknown age, x1 ejected with CPR from by stander". This is a job card that we as paramedics see on a very infrequent basis. Preparing for unprecedented cases like these can be extremely difficult and stressful. The overwhelming influx of nerves and anxiousness is real, and happens to the best of us. I was fortunate to attend this case only days after completing the NEXUS course, with a 25 minute priority 1 drive to the scene, I was able to apply the principals of NEXUS training whilst performing a pre-arrival debrief. Generally, on cases like this it is common to spark non clinical conversation on-route to cool our nerves, however in this case we kept a sterile cockpit. We as a team remained focused on prioritising our plan and how to troubleshoot the variables we may encounter. This proved highly effective with a sense of confidence in controlling the chaos on scene and maintaining a clear vision where stress inoculation was significantly reduced. Throughout the treatment and management of this case I verbalised the STAR model out loud, this actively prompted me to reassess the situation and act with a conscious, clear thought process. The training NEXUS provides is a highly valuable resource when exercising best practice and maintaining the highest degree of patient safety."
Nathan – Paramedic and Registered Nurse, St John Ambulance WA
---
"As well as singing the virtues of NEXUS, in a simulation last week I used the NEXUS phrase "we need to slow down, as we are in a hurry". This resonated beautifully with the participants in acknowledging that during times of stress, in order for a team to truly perform to its maximum, it is vital to take a moment, slow down, ensure everyone is on the same page, gather opinions and info, and properly task delegate.
I have also found the use of blindfolding in simulation training a very powerful means of emphasising the need for "closed loop" communication, just how noisy and chaotic communication can become if everyone chats at the same time. It also empowers more junior, potentially shy doctors to understand the need to front up and approach the team leader with their vital bit of information, as opposed to hiding in the crowd."
Rory – Medical Education Unit, Fiona Stanley Hospital
---
"After completing all three NEXUS Levels in December 2018 I have implemented team pre-briefs every morning and it's been working so well!
We provide a dietitian service to eight wards. Before we started with pre-brief I found that the team was becoming flustered at times, with a very heavy workload. Although we all have a good working relationship, we were not communicating effectively or enough regarding our workloads and non-clinical duties. Since implementing the pre-brief, we catch up every morning for a 10min discussion on workload, non-clinical tasks and deadlines. Everyone now knows who is on shift that day, what the urgent tasks are that need attention, and we feel like we are more in control of the clinical workload, which in turn has improved the team's moral, and on busy days the work efficiency and communication is at its best.
Thanks for all these brilliant ideas NEXUS Team!"
Effie – Dietetics Department, Armadale Kalamunda Group
---
"I really enjoyed the course. I have made it a personal mission to learn the names of everyone in my area on every shift as we have a different combination every day and often have agency staff. This alone has created a palpable difference in communication and enthusiasm in our area. Also, at the start of the shift, we have a 'chat' to look at workflow, and see who is in the coordinators role today. Such simple changes, yet very effective. Very much looking forward to what Nexus has to bring in the future!
Rose – Radiology, Royal Perth Bentley Group
---
"Thank you very much for the opportunity to participate in your innovative program – I have gained refreshing insights into new and previously visited topics and have appreciated being taught so many tips to help improve my work practices, and attitudinal and behavioural skill sets.
Even working as a non-clinician in revenue/finance, I am still able to able to apply the training to myself, own work environment and management job.
With sincere thanks and gratitude."
Susanne – Finance, East Metropolitan Health Service
---
"NEXUS has taught me specific tools and techniques that I have been able to implement straight away into my clinical practice and improve patient safety. Soon after finishing the course, I used the PACE Model (Probe, Alert, Challenge, Emergency), a method of graded assertiveness, to highlight a potential safety issue when discussing a possible inter-hospital transfer of an unwell patient with a specialty team. Luckily I didn't have to utilise the "Challenge" statement section of the model, as the registrar acknowledged the concerns and safety risks I raised and changed the patient's plan accordingly. Utilising the PACE model gave me the confidence to express my concerns for the patient, that I perhaps may not have had the confidence to do so without this newly learned method. I can definitely recommend this course to all clinical and non-clinical staff, the tools and techniques I have learned have been invaluable."
Timothy – Resident Medical Officer, East Metropolitan Health Service
---
"After completing my NEXUS training I found myself in a situation at work where I needed to apply the assertive statement framework, which I carry on my lanyard. Whilst getting some emergency drugs out for my anaesthetist, I kept being interrupted by the surgeon, who was asking me to get some dressings. I had the confidence and knowledge from NEXUS to use the framework and explain the importance of a 'sterile cockpit' during drug dispensing to minimise mistakes. It was also good because the surgeon had not realised the impact of their distractions.
I'm very grateful I was able to be involved in this course as it has helped me in providing the best care possible to my patients, while also keeping myself and my team-mates safe. I feel it has contributed to our Servio commitment to my patients, fellow colleagues and myself."
Sophie – Registered Nurse, Royal Perth Bentley Group