Ear, Nose and Throat
Royal Perth Hospital (RPH) provides a comprehensive Ear, Nose and Throat (ENT) service for planned and unplanned admissions, as well as general ENT services. These services include planned high volume short stay admissions for residents within the local catchment and an emergency ENT service which supports the Emergency Department and the Major Trauma Centre at RPH.
RPH manages ENT trauma and complex elective surgery and medium complexity head and neck surgery, including thyroid and parathyroid procedures. Patients requiring base-of-skull and cancer related surgery with follow up oncology treatments are referred to either Fiona Stanley Hospital (FSH) or to Sir Charles Gairdner Hospital (SCGH).
RPH provides a tertiary and general service with close links to the comprehensive cancer centres at FSH and SCGH.
The service also includes an extensive and comprehensive outpatient ENT service for adults supported by multidisciplinary professional teams.
Areas of work:
major ENT trauma

emergency ENT surgery

medium complexity head and neck surgery

otology and neuro-otology not requiring neurosurgery

routine rhinology (septoplasty, functional endoscopic sinus surgery, septorhinoplasty

or endoscopic surgery)

otology procedures – comprehensive hearing implant service, including cochlear implantation

laryngology

thyroid and parathyroid surgery\
Audiology
The Audiology Services provided by the Royal Perth Hospital are deeply committed to promoting optimal hearing health and improving quality of life through the identification, assessment, and rehabilitation of hearing, dizziness/vertigo, and other ear-related conditions. Working in closecollaboration with ENT specialists, our team of audiologists provides a comprehensive range of audiological services.

Our team of skilled and dedicated audiologists work closely with other multidisciplinary teams throughout the hospital and are committed to ongoing clinical research and quality improvement activities. We pride ourselves on providing evidence-based practice to help achieve optimal hearing health outcomes for patients and their families.
Our audiologists provide the following services to inpatients and outpatients:
Ototoxic monitoring

Hearing assessment

Hearing implant assessment including cochlear, middle ear and bone conduction implants

Acute and ongoing hearing rehabilitation for cochlear, middle ear and bone conduction implants

Objective / electrophysiological hearing assessment

Comprehensive balance assessment

Intraoperative hearing monitoring
Our team
Dr Francis Chai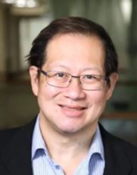 Dr Francis Chai is a WA trained ENT Surgeon. He did his fellowship at the New York University (NYU) School of Medicine, subspecialising in the management of tumours of the head and neck. He manages the full spectrum of general adult ENT conditions, and he has a particular fondness for parotid tumour surgery.
Dr Paige Moore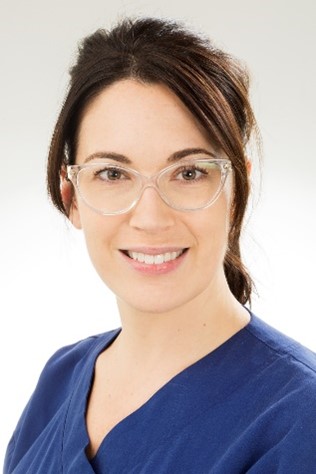 Dr Jessica Chong
Dr Jessica Chong graduated from the University of Western Australia with a Bachelor of Medicine and Bachelor of Surgery with honours in 2009. She undertook her specialist ENT training in Western Australia, obtaining Fellowship of the Royal Australasian College of Surgeons in Otolaryngology, Head and Neck Surgery. Dr Chong then completed a further fellowship in rhinology, rhinoplasty and anterior skull base surgery in Sydney before returning to Perth.
Special interests:
Nasal obstruction

Endoscopic sinus surgery, including revision cases and frontal sinuses

Functional rhinoplasty

Endoscopic anterior skull base surgery
Dr Alessandra Locatelli-Smith

MBBS, RACS ENT IMG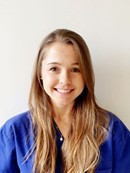 Alessandra is a Brazilian trained Otolaryngologist. After completing training and qualifying as a specialist in Brazil in February 2018, she moved to Australia for advanced training at a fellowship level in Paediatric Otolaryngology at Perth Children's Hospital. In 2020, she was qualified by the Royal Australasian College of Surgeons for the specialist ENT program as an international medical graduate. She currently works as a supervised consultant at Royal Perth Hospital and SJOG in Bunbury.
Alessandra has interest in Paediatric ENT and general adult otolaryngology head and neck surgery. When not at work she loves being outdoors, in close contact with nature and exploring Western Australia's magnificent landscape and crystal-clear ocean.
Dr Latif Kadhim
Dr Richard Lewis
Dr Anton Hinton-Bayre – RPH HoD
Dr Aanard Acharya
Our clinics
| | | | | | |
| --- | --- | --- | --- | --- | --- |
| Clinic name/condition | Location | Day | Face to face | Telehealth | Procedure |
| General ENT | Main Hospital, C Block, L4 | Mon-Fri | ✔ | ✔ | X |
| Vestibular Clinic | Main Hospital, C Block, L4 | Mon | ✔ | ✔ | X |
| Voice Clinic | Main Hospital, C Block, L4 | Thurs | ✔ | ✔ | X |
| Voice and Swallow Clinic | Main Hospital, C Block, L4 | Thurs | ✔ | ✔ | X |
| Otology Clinic | Main Hospital, C Block, L4 | Mon, Fri | ✔ | ✔ | X |
| Vestibular Physiotherapy | Main Hospital, C Block, L3 | Tues | ✔ | ✔ | X |
| Audiology | Main Hospital, C Block, L4 | Mon-Fri | ✔ | X | ✔ |
| Allergy Resp and Sinus | Main Hospital, C Block, L4 | Tues | ✔ | ✔ | X |
| Speech Pathology | Main Hospital, C Block, L4 | Wed | ✔ | X | X |