RPH-led project named top clinical trial for 2022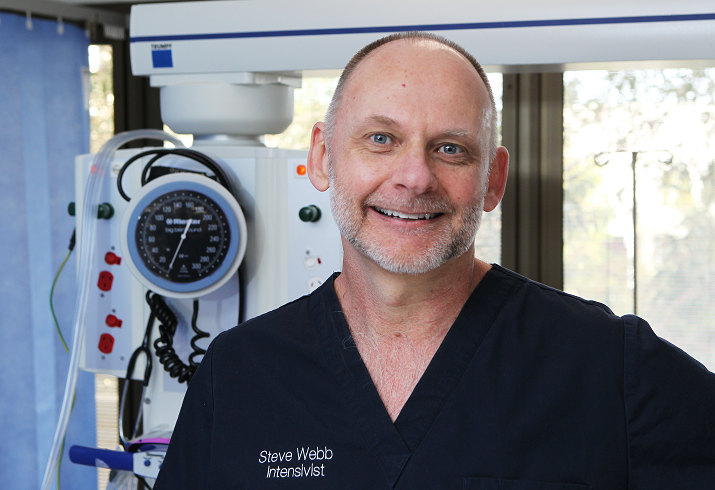 Research led by Royal Perth Hospital Intensive Care Specialist Dr Steve Webb has been awarded the highest accolade at the 2022 Australian Clinical Trials Alliance Awards, where it was named Clinical Trial of the Year.
Steve's Randomised, Embedded, Multi-factorial, Adaptive Platform Trial for Community-Acquired Pneumonia (REMAP-CAP) study was recognised for its "incredible contributions" to understanding how to treat COVID-19.
Its novel design – developed ahead of the pandemic but in preparation for just such an outbreak – was created to enable treatments (including combinations of treatments) to be evaluated quickly, and to support the rapid generation of quality medical evidence.
Data collection for REMAP-CAP began within weeks of the pandemic being declared.
REMAP-CAP's investigation of 35 individual treatments since then, is credited with having identified several treatments that are effective in treating critically ill COVID patients.
Just as importantly, it also identified two treatments that despite having been used widely to treat these patients, were ineffective – including one that was potentially deadly for the cohort. Both treatments have subsequently been withdrawn for use in these patients.
Today, care that is provided to critically ill COVID patients across Australia and around the world is based on findings from the REMAP-CAP project.
Steve revealed that more than 1,000 researchers in 24 countries were now involved in the REMAP CAP trial.