Crane works for new RPH helipad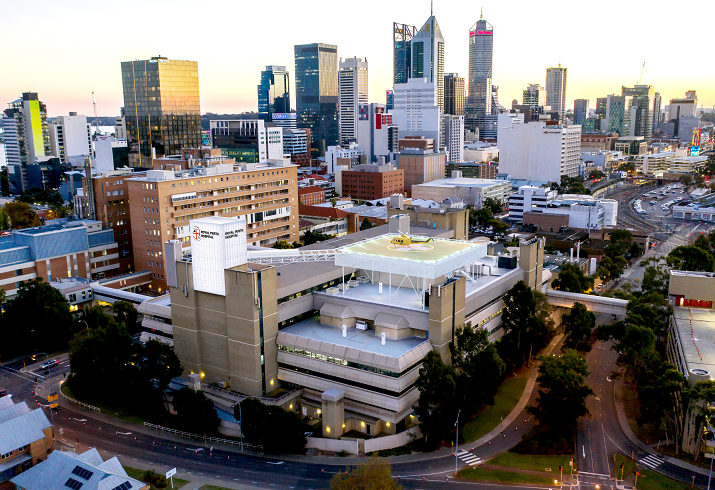 As work continues to deliver the new Royal Perth Hospital (RPH) helipad, crane works will be occurring on Lord Street on Saturday 24 April from 7am to 7pm to install the bridge for the helipad.
The crane works will disrupt the flow of traffic at the intersection of Wellington, Lord and Moore streets. This may cause delays to the entrance of the Moore Street multi-level car park.
The multi-level car park will remain open to patients, visitors and staff for the duration of the works.
Please be aware:
Lord Street will be reduced to a single lane between Wellington Street and Moore Street, with the two left lanes closing to accommodate the crane
the left slip turn from Lord Street (north bound) onto Moore Street will remain open, but will only be accessible from the far right lane of Lord Street
please remember to slow down and pay attention to the signs and traffic controllers.
Please download the map (PDF 1MB) detailing the road closures and traffic flow for the works.
The new $9.5 million helipad is scheduled to open in 2022 and will allow RPH to receive the next generation of rescue helicopters that will be deployed by the Department of Fire and Emergency Services. The current helipad continues to operate as normal throughout construction.
The new helicopters are larger, faster, and capable of travelling longer distances than the state's current rescue helicopters, significantly improving the health outcomes of sick and injured patients throughout the rural and remote regions of Western Australia.