Congratulations to our 2019 WA Health Excellence Awards finalists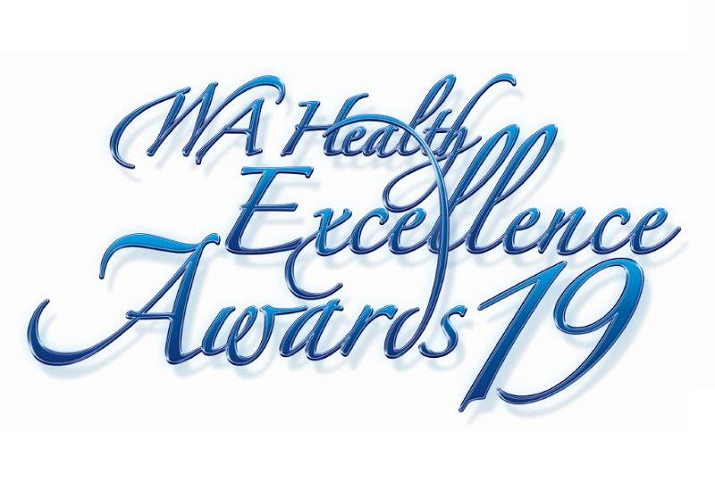 At East Metropolitan Health Service we strive to achieve the best outcomes in everything we do, and we are always working to improve the way we deliver our services as part of our commitment to our vision of healthy people, amazing care.
As such, it is always exciting to be able to acknowledge some of the excellent projects and work programs our staff are involved in.
We're pleased to announce that nine very special projects have been recognised as finalists in the 2019 WA Health Excellence Awards. Congratulations to the following finalists:
Category one: Managing resources efficiently and effectively
Choosing Wisely: Eliminating Unnecessary Tests, Treatments and Procedures – Royal Perth Bentley Group
Endoscopy Preadmission Nurse Clinic (Gastroenterology and Hepatology) – Royal Perth Bentley Group
Category two: Engaging with consumers, carers and the community
Walk a Day in My Shoes – EMHS Safety, Quality and Consumer Engagement
Category three: Achieving better health outcomes for Aboriginal people
Improving the Delivery of Care after Discharge for Aboriginal Cardiac Patients – Royal Perth Bentley Group
Improving the Patient Journey for Aboriginal People with Acute Care Needs – EMHS Clinical Service Planning and Population Health
Category five: Developing sustainable solutions for out-of-hospital healthcare
Providing HIV Management for People in Rural and Remote Areas – Royal Perth Bentley Group
Prison Hepatitis C Video-call Treatment Program – Royal Perth Bentley Group
Category eight: Allied Health
Family Information and Skills Sessions – East Metropolitan Youth Unit, Royal Perth Bentley Group
Integrating Services for Holistic Interdisciplinary Care – Armadale Kalamunda Group
A full list of the 2019 WA Health Excellence Awards finalists can be found on the Department of Health website (external link).
Finalists for the Mental Health Commissioner's Award and Jill Porteous Memorial Award will be announced in the coming weeks.
Winners will be announced at the WA Health Excellence Awards dinner on Thursday 7 November 2019.
Congratulations to the teams involved in this wonderful achievement and we wish them all the best at the final awards event later in the year.