New therapy garden to nourish recovery and healing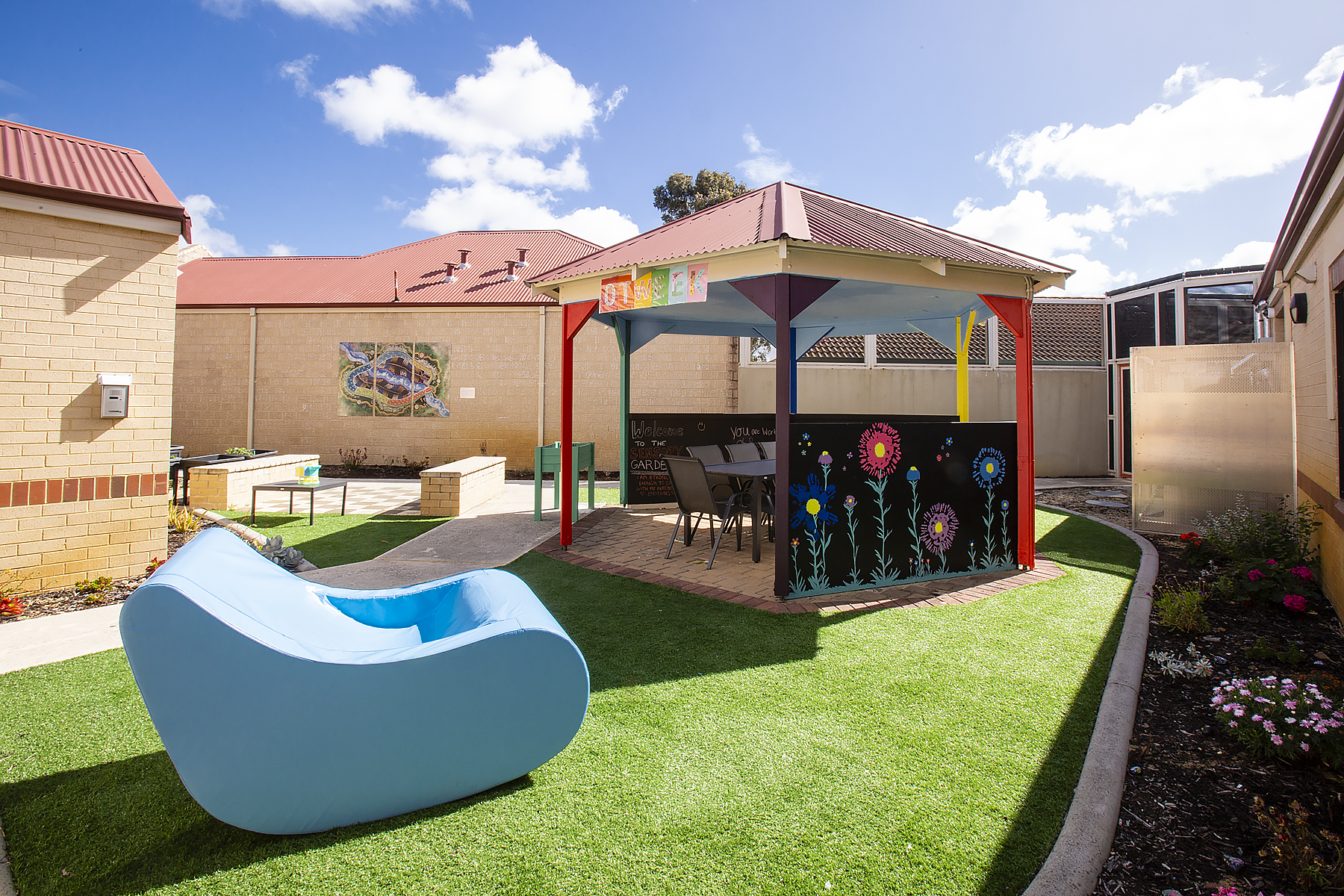 Inpatients at the East Metropolitan Youth Unit (EMyU) can now enjoy a beautiful new therapy garden that will play a key role in supporting their mental health recovery journey.

Opened earlier this week by East Metropolitan Health Service (EMHS) Chief Executive Liz MacLeod, the once unused courtyard now looks completely transformed, awash with bright colours, meaningful artwork, flowers and veggie patches.

Addressing a group of stakeholders and EMHS staff, Liz said the youth unit, with its structure and routine, could be unlike anything young consumers would have ever experienced before.

"From their perspective, staying here could feel unsettling and overwhelming, being a sea change from their everyday lives," Liz said.

"The Therapy Garden aims to help ease the young consumer's experience during an inpatient admission, by providing a safe, welcoming space to participate in meaningful activities, sensory modulation, mindfulness, social interaction, as well as enabling them to connect with nature.

Liz congratulated the teams involved in the development for ensuring everything – from the big-ticket items to the smallest of inclusions – had been selected to create a safe harbour, one that cultivated a sense of tranquillity and inclusion – all things essential to the process of recovery and healing.

Occupational Therapist and Project Lead Louise Splatt told the gathering that inpatient feedback had been most encouraging.

"Since its soft launch a few weeks ago, the EMyU Therapy Garden has been used by inpatients on most days," Louise said.

"Our young consumers have contributed to all the planting and maintenance, and inspired by their surroundings, have even started on their own artwork, something we hope will continue."

She went on to thank a range of team members and stakeholders who helped transform what was a simple idea into an inviting, sensory stimulating space.

The new therapy garden is part of EMHS's continued commitment to innovation, excellence and the provision of amazing care.